Charles H. Lanphier 1864 - 1872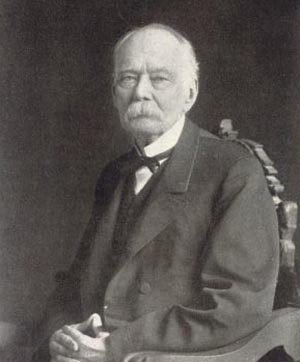 Charles Lanphier, was born April 14,1820, in Alexandria, Virgina. He went to Vandalia, Illinois in May 1836, and from there to Springfield, arriving August 6,1839. He was married, February 25, 1846 in Gallatin county, near Equality, Illinois, to Margaret T. Crenshaw, who was born there, December 4, 1828. her father, John Crenshaw, settled there in 1812, being one of the earliest pioneers in that part of the State. Mr. and Mrs. Lanphier had seven children in Springfield, two of whom died young.
Mr. Lanphier, came to Springfield as an apprentice in the Register office. On the death of one of the proprietors (Mr. Walters), in 1846, he, in connection with George Walker, purchased the office. From that time he was part or entire owner, and published the Illinois State register until 1863, when he sold out to a company, who afterward published the paper about one year, and sold it to E.L. Merritt and Brother.
During the time Mr. Lanphier was publishing the Register, he was once elected State printer, being the last one elected under the constitution of 1818. He was also elected Printer to the Constitutional Conventions of 1847 and 1861. Mr. Lanphier was elected, in 1864, clerk of the circuit court of Sangamon County, for one term and in 1868 re-elected for another four years. He has also served several terms as alderman in the city council.
Excerpted from History of the Early Settlers of Sangamon County A Centennial Record by John Carroll Power Published 1876
The Circuit Clerk Lookup System may be
unavailable periodically for maintenance.

All fees collected by the Circuit Clerk are mandated by law.

Main Phone
217 753-6674

circuitclerk@co.sangamon.il.us

The Circuit Clerk Lookup System may be
unavailable periodically for maintenance.

All fees collected by the Circuit Clerk are mandated by law.

Main Phone
217 753-6674
Contact Us by Email
circuitclerk@sangamonil.gov